August 31st, 2012
About a decade ago, I first realized that I could travel with my bicycle for distances longer than I could ride in a day. Carry a few things with me, and I could ride almost indefinitely, seeing the country from a slower, more connected perspective, just as a casual ride through your neighborhood brings a wholly different perspective than a dulling drive out to work. The beauty of it is that I get to divide the days' rides by pitching a tent and spending the nights just as in touch with the Earth as I spend the days. Before my first trip, I was pretty sure I would love the experience, and luckily, I did. Now heading out for my sixth multi-week tour, I love that I still love it.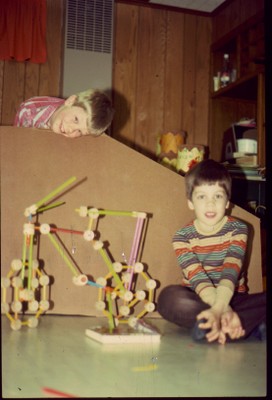 For the third trip in a row, I'll have a partner. My brother Joel will be joining me for the first week, finally turning to reality an idea we've talked about for years. We start near his home of Portland, Oregon, and will ride down the entirety of the Oregon coast from north to south. Near the California border, we will be joined for a night or two by our parents in their camper, in a nostalgic echo of the last family vacation we ever took, some 20 years ago, a drive in the reverse direction from California to Portland.
After we enter California, and after my family heads back north, I will leave the Pacific behind and head towards the mountains. I enter the Sierra Nevada range at Lassen Volcanic National Park, and will travel down spine of the mountains for the next three weeks, falling out the tail at Los Angeles. In between I will stop at Lake Tahoe, Yosemite National Park, and Sequoia National Park, hoping that gravity's unceasing and ever-present war with me will do nothing to dislodge the affinity for mountains and forests that seems embedded in my soul.
My bike is already waiting for me in Portland, I fly out to join it tomorrow, and will be out on the road with my brother that day or the next. I intend to write a daily journal that I will post here, and I intend to see many things that will overwhelm my skills at photography, but I will shoot nevertheless. Bookmark the following link to keep up with the latest, and I will also post notifications on Facebook.
https://www.gregie.com/neil/words/category/bike/2012tour/
Thanks for reading, and I love to read comments from friends and family when I'm out on the road!

View 2012 Tour in a larger map