June 7th, 2014
0 mi /  0 time /  – mph avg. / 0 ft. climbing
Staying at Canuck Inn
It was time for the second of our well-deserved days off the bike. Though unlike Kelley's Island, we would actually be sleeping at the same place for two nights in a row, and never taking our bikes out of the motel.
So we traveled the old-fashioned way, walking. Breakfast at Perkins next to the giant new billion dollar casino complex (which apparently replaced some nice parkland since the last time Rett was here, making the place much more Vegas-like than she remembered). Then we walked across the Rainbow Bridge (paying our 50 cent toll) in order to be American tourists in America for the day. I had been to Niagara Falls before once with my brother, but we did a pretty quick (and cheap) in-and-out to the viewpoints, so there was still a lot new to me.
First up was Maid of the Mist, the boat ride that takes you right into the mouth of the Horseshoe Falls. While the swarming flock of gulls was exciting too, the moment when the boat turned around and left you with nothing but 180 degrees of white mist and white storm was almost overwhelming.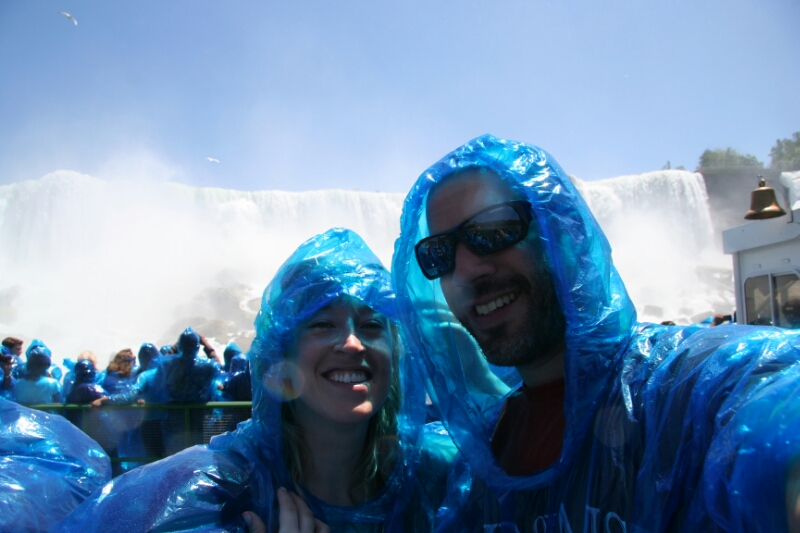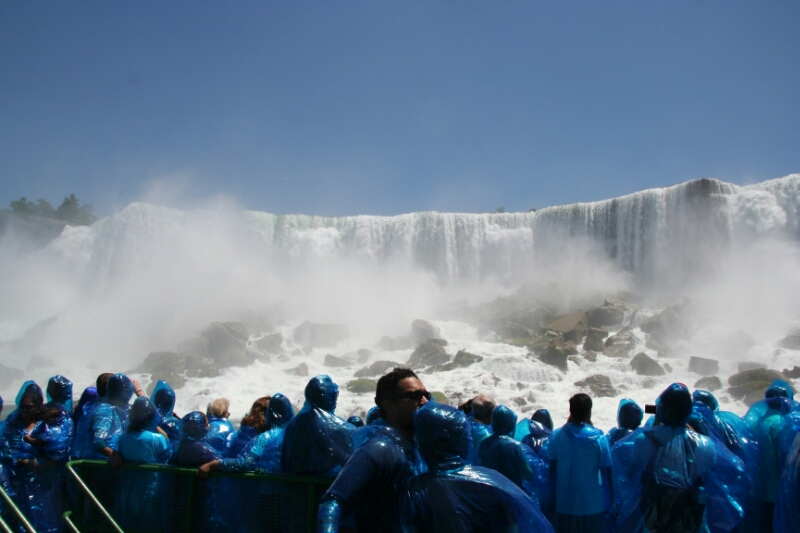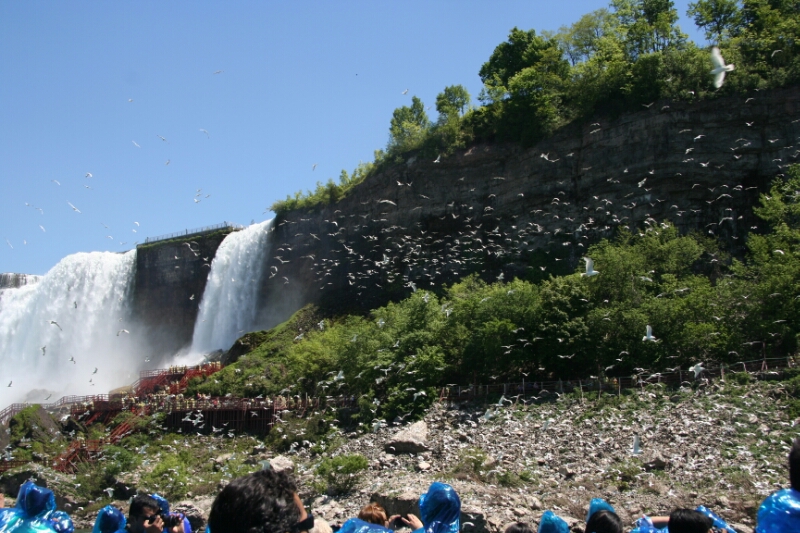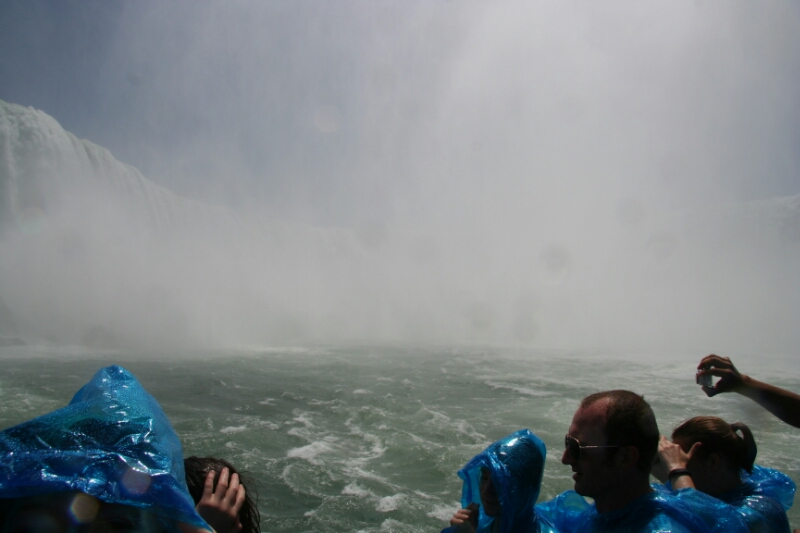 Then after eating a couple of plums while laying in the shaded grass of the state park, we crossed over to Goat Island for Cave of the Winds. As the sign at the ticket booth helpfully informs you, there is no actual cave behind the falls that you can walk behind; it was removed over 50 years ago, but why update the name of the attraction? Despite the complete lack of cave (and pretty limited winds for that matter), it was an even more powerful experience than the boat ride. You can walk right up to the bottom of the American Falls and get blasted and soaked just as much as you'd like. Water plus gravity is an extremely powerful pairing.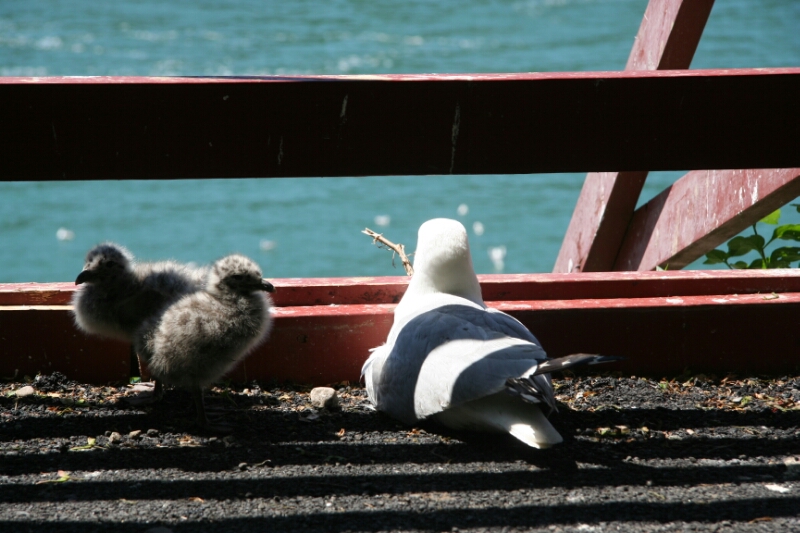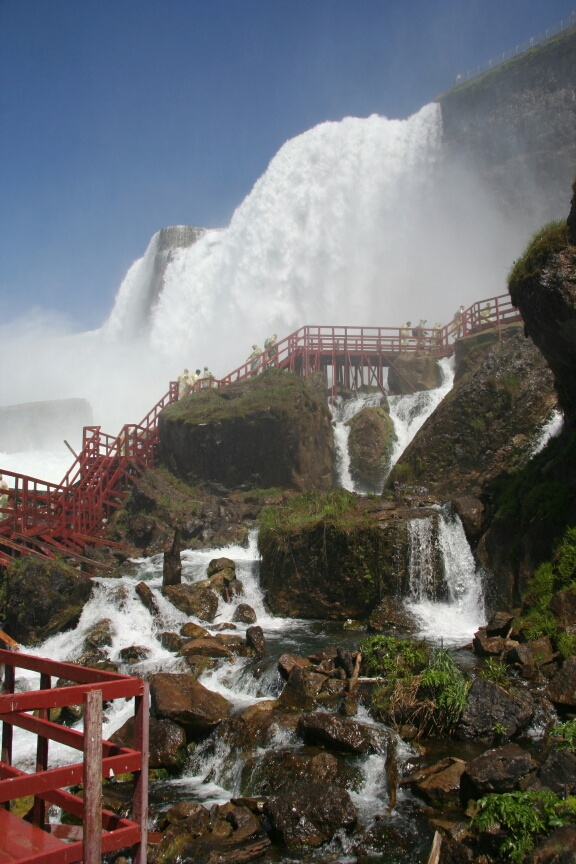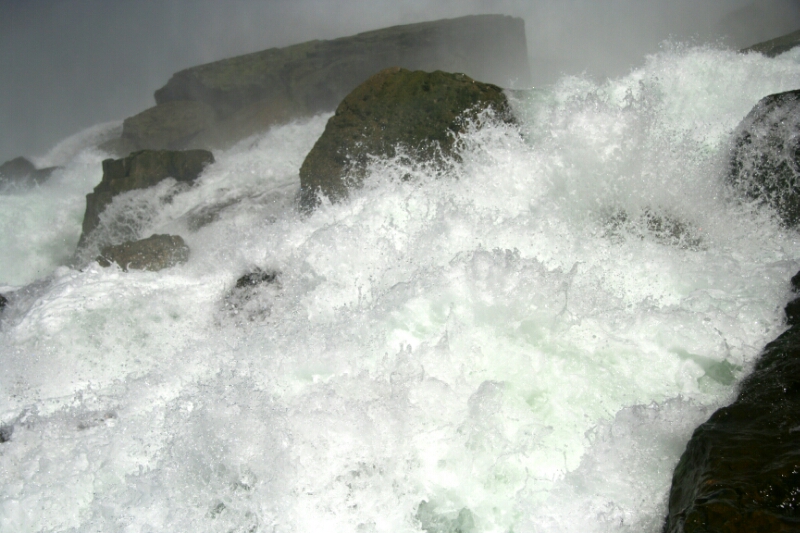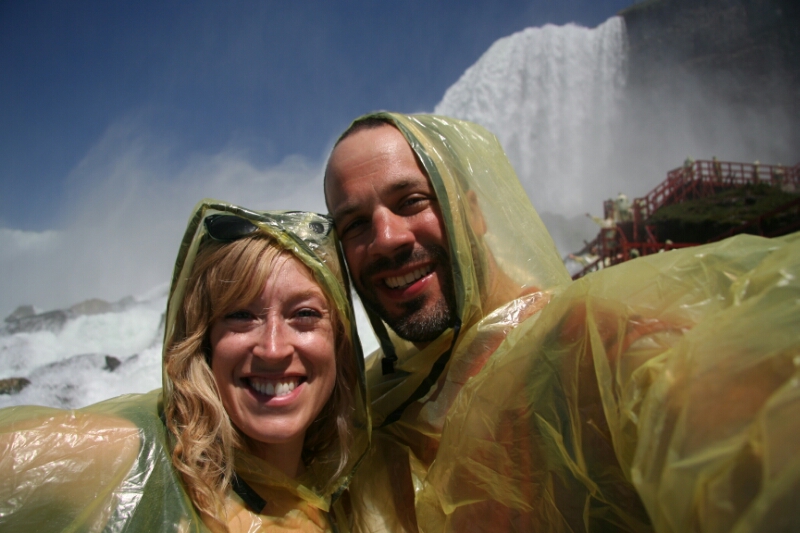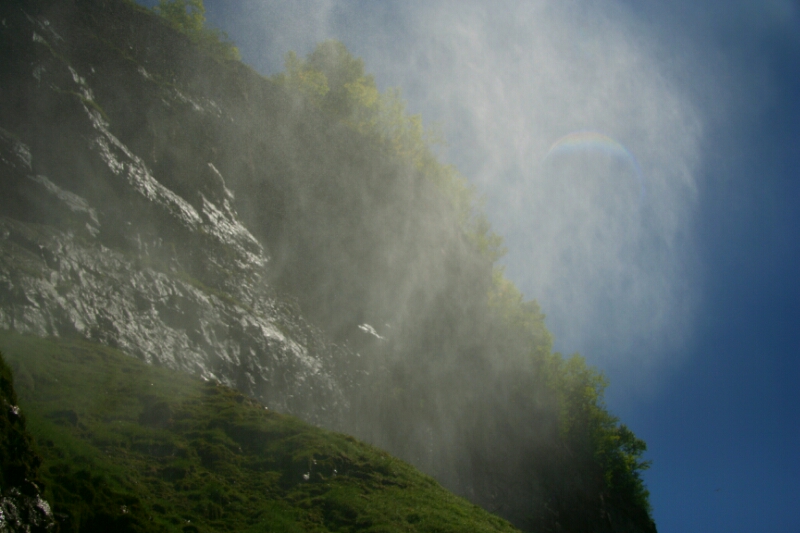 With some time to kill before dinner, we crossed back over to the Canadian side (easiest interrogation so far) and got drinks and a late lunch at Falls-view patio restaurant with some really odd decorating ideas.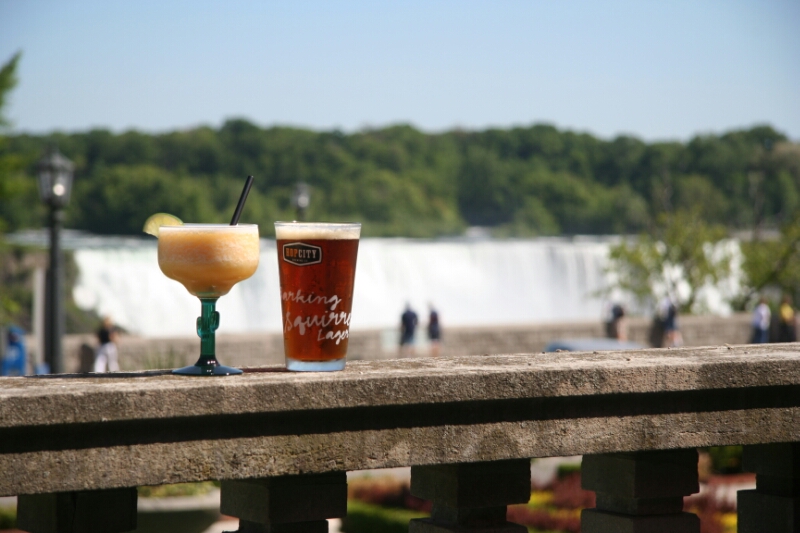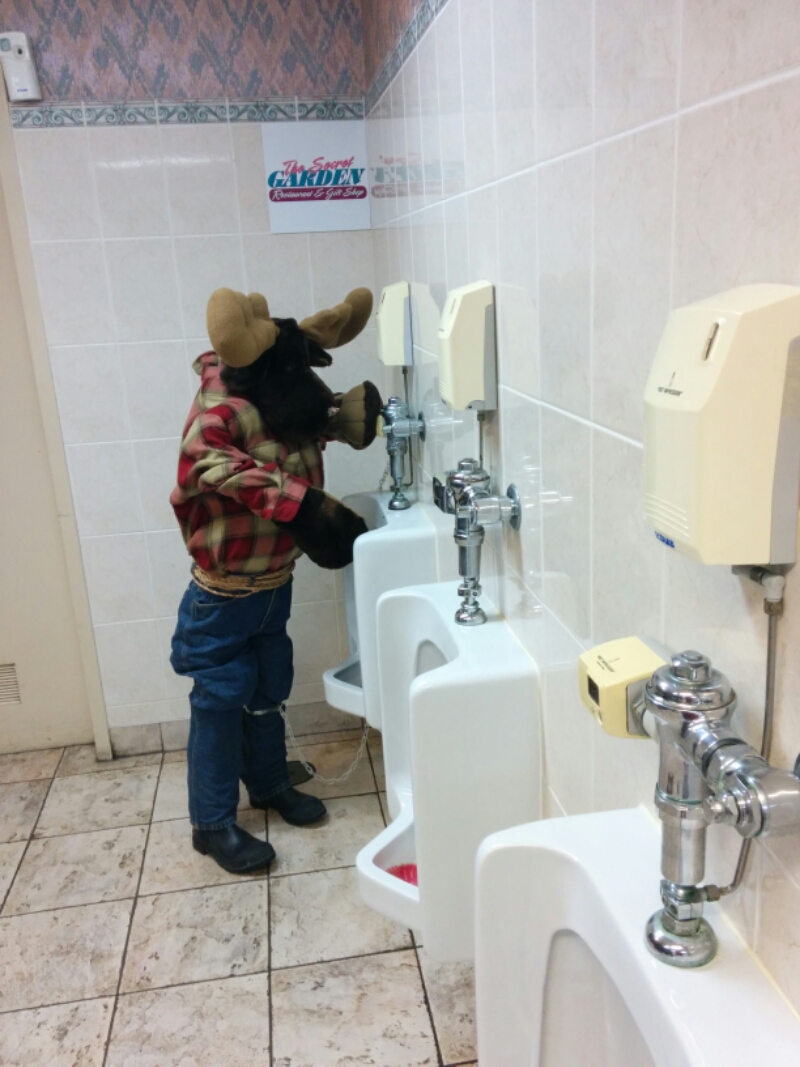 We returned to our room and prepared for our fanciest (or at least most-expensive) dinner yet, atop the Skylon Tower in their rotating restaurant (I still wore shorts). After taking the outdoor elevator up to the restaurant, we wanted to wait for an outside table, so got directed to the bar. After ordering our drinks, I shared our menus with the young group of 3 that had pulled up next to us. One of the guys asked about what we were doing in Niagara Falls, and since he said they were from Rochester, Rett was sure this was some one she could say "Skaneateles" to. "Oh wow, I'm from Skaneateles!" Once those words came out of his mouth, we both had prejudged him enough based on his long-haired genial appearance to be sure that he knew Rett's dad for one reason or another. And, sure enough, he had taken guitar lessons from him, and immediately named Rett's half-sister, who had been in his class. Yes, cue the "It's a small world…" music. The random chain of events that led to us finding the common link really makes you wonder how many such links pass by completely unnoticed.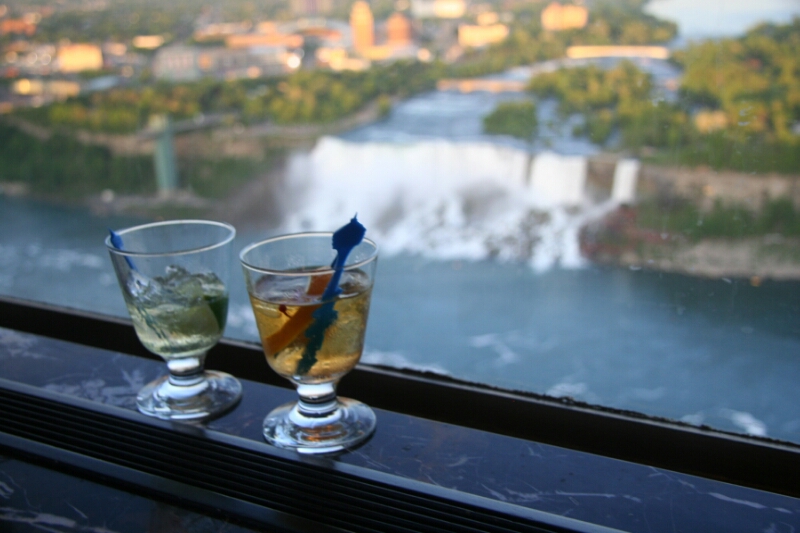 The dinner was ridiculously overpriced, but the views at least made it easier to swallow. We saw the sun setting over the falls, and though there were no fireworks on Saturday, we still saw the lit-up Falls, and eventually dropped to the ground to see them better. Hardly anyone was there to look at this world-wonder in the dark.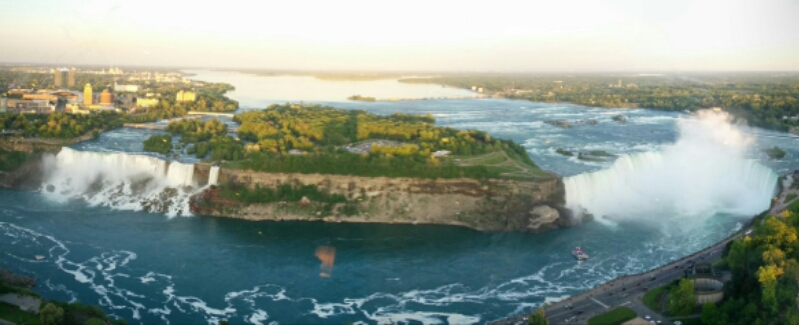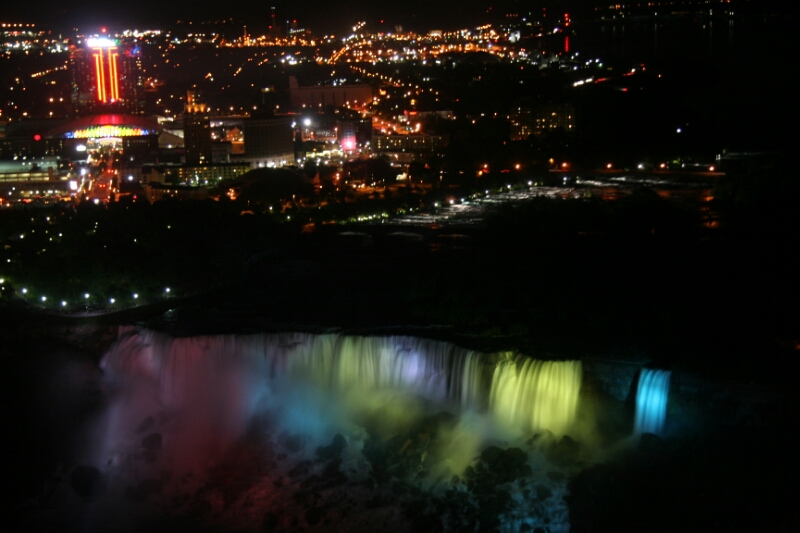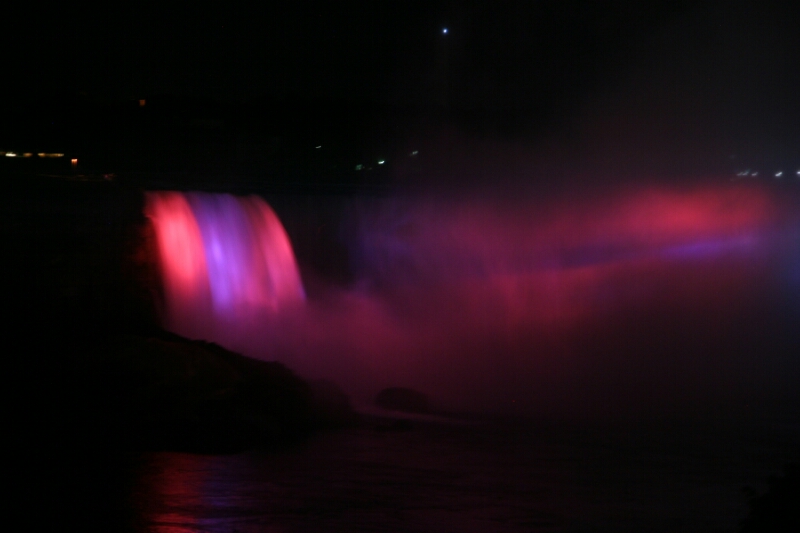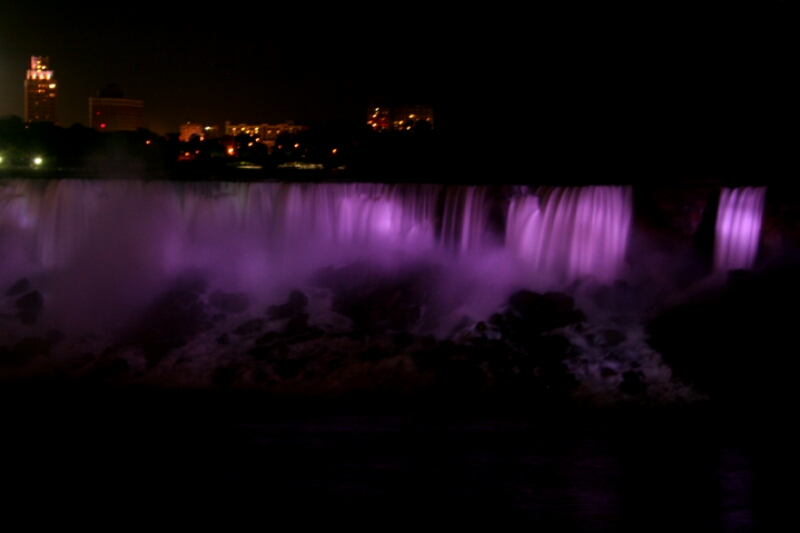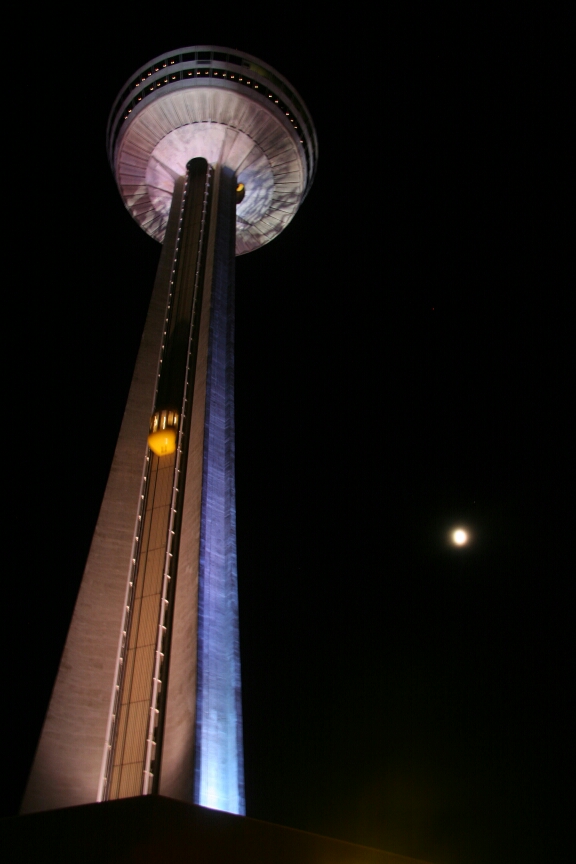 But walking back up to the motel, we found out where everyone was: packed along the street of bright lights, bars, and other unnatural distractions of modern life. The only way I could understand it is if I assumed that none of them knew there were incredible waterfalls just a couple blocks away. Does the town you came from not have any bright lights or bars? (though given the 19 year old drinking age in Canada, this might effectively be true for a lot of the bros that were on the prowl.) Apparently the Niagara Falls tourism board isn't doing a very good job. Oh, or they're doing too good of a job.